Help Mourad en zijn familie!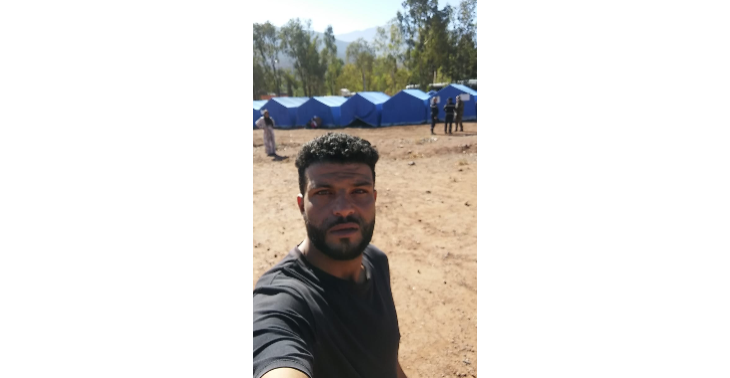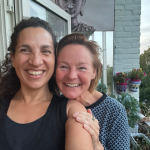 Share this fundraiser via:
Help Mourad en zijn familie hun leven en huizen weer op te bouwen!
De aardbeving in Marokko is inmiddels niet meer HET NIEUWS, de wanhoop is er niet minder om. Daarom vraag ik je nu om hulp.
Mijn goede en dierbare vriend Mourad en zijn familie uit Asni zijn op 8 september hun huizen en al hun bezittingen kwijtgeraakt. Sindsdien leven ze in tenten met zijn allen ( ooms, tantes, neefjes en nichtjes, oma en opa en andere dorpsgenoten) op elkaar gepakt en komt de hulp ter plekke maar mondjesmaat op gang.De staat heeft tot nu toe alleen de tenten gegeven. Verder niets. De verwoestingen zijn enorm. Gelukkig heeft hij geen familieleden verloren en heeft hij zelf zijn vader en moeder kunnen redden. Hamdullah…. Maar nu hebben ze niets. Zoals zovelen in de regio zijn ze een arme familie. Zijn zus was de avond ervoor bevallen van een dochtertje….. Zijn inkomsten haalt hij uit het verkopen van sieraden aan toeristen. Ook die zijn allemaal weg.
Help jij me mee Mourad en zijn familie weer hun huizen op te bouwen en de winter door te komen zonder huis? Mijn dank is groot!!!
Sukran!!!!
The earthquake in Morocco is no longer THE NEWS, but the despair remains. That's why I'm asking for your help now.
My good and dear friend Mourad and his family from Asni lost their homes and all their belongings on September 8th. Since then, they have been living in tents together (uncles, aunts, nephews and nieces, grandparents, and other villagers), packed tightly, and the assistance on-site is only slowly starting. The government has only provided the tents so far. Nothing else..
The destruction is immense. Fortunately, he did not lose any family members and was able to save his father and mother himself. Hamdullah.... But now they have nothing. Like many in the region, they are a poor family. His sister had given birth to a daughter the night before... His income comes from selling jewelry to tourists. All of that is gone too.
Will you help me rebuild Mourad and his family's homes and make sure they pass the winter allright? My gratitude is immense!!!
Thank you!!!!
Le tremblement de terre au Maroc ne sont plus les actualités, mais le désespoir reste le même. C'est pourquoi je te demande maintenant de l'aide.
Mon bon et cher ami Mourad et sa famille d'Asni ont perdu leurs maisons et tous leurs biens le 8 septembre. Depuis lors, ils vivent tous ensemble dans des tentes (oncles, tantes, neveux et nièces, grands-parents et autres villageois), entassés les uns sur les autres, et l'aide sur place ne se met en place que lentement. Jusqu'à présent, l'État n'a fourni que les tentes. Rien d'autre.
La destruction est immense. Heureusement, il n'a perdu aucun membre de sa famille et a pu sauver lui-même son père et sa mère. Hamdullah.... Mais maintenant, ils n'ont rien. Comme beaucoup dans la région, ils sont une famille pauvre. Sa sœur avait accouché d'une fille la veille au soir... Ses revenus proviennent de la vente de bijoux aux touristes. Tout cela a également disparu.
Voulez-vous bien m'aider à reconstruire les maisons de Mourad et de sa famille et de faire en sorte qu'ils puissent survivre l'hiver qui arrive ? Ma gratitude est immense !!!
Merci!!!!!
Fundraiser organised by:

Hinde Chergui