Geef Lambert zijn vrijheid!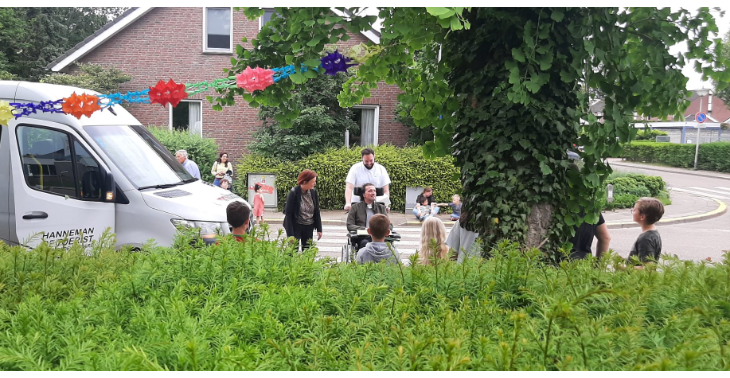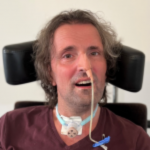 Share this fundraiser via:
Deze actie heeft tot doel geld in te zamelen voor de aanschaf van een eigen rolstoelbus.
Na 10 maanden in revalidatiekliniek Adelante in Hoensbroek is Lambert eindelijk thuis. Een zwaar herseninfarct in juni 2021 was er de oorzaak van dat de sportieve en actieve Lambert nu aan een rolstoel gekluisterd is en alleen zijn hoofd kan bewegen. Verblijf in een verpleeginrichting was geen optie, want Lambert en zijn echtgenote Lilian Moonen willen samen nog genieten van het leven.
De zoektocht naar een geschikte woning slaagde gelukkig en met de 'Hulptroepen Lambert', bestaande uit familie, vrienden en collega's, is met veel kunst en vliegwerk het huis zover aangepast dat Lambert sinds 23 mei eindelijk weer thuis is.
Lambert communiceert door met zijn pupillen een computer te bedienen en het eerste wat verscheen was: "Ik ben zo gelukkig." That's the spirit! Lambert en Lilian hopen samen nog gelukkige jaren te beleven.
Om dat te laten lukken, is er meer nodig: er moet nog heel veel gebeuren in het huis. Lambert en Lilian denken dat te kunnen financieren uit eigen middelen, maar die zijn dan ook echt uitgeput. Wat ontbreekt is de mogelijkheid om op eigen gelegenheid naar buiten te gaan, verder weg voor tochtjes en bezoekjes, maar ook voor vervoer naar medische behandelingen en therapie.
Een eigen rolstoelbus kan ervoor zorgen dat Lilian en Lambert er ook spontaan op uit kunnen trekken en niet afhankelijk zijn van openbaar vervoer met kans op lange wachttijden en de onmogelijkheid om buiten de regio te rijden, bijv. om hun dochter in Eindhoven of speciale therapieën te bezoeken. Ook hond Gaisha kan dan mee. Dat stukje vrijheid en positiviteit hebben ze echt nodig, maar een bus voor zo'n grote zware rolstoel is kostbaar en wordt niet vergoed vanuit de WMO.
Helpt u Lambert en Lilian deze dromen te verwezenlijken? Stort dan uw bijdrage (klein of groot).
We waarderen het ook erg als u Lamberts verhaal en deze doneeractie zo veel mogelijk deelt op social media of in uw netwerk. Zie de daarvoor bestemde knoppen.
Mocht u op een andere manier dan deze doneeractie een bijdrage kunnen of willen leveren (bijv. door het organiseren van een sponsoractie of benefietactiviteit of ophangen van een poster met QR-code), neem dan contact op met Lilian en/of Corry, zodat wij ook voor uw initiatief reclame kunnen maken.
Alvast namens Lambert en Lilian bedankt voor uw bijdrage en het delen.
Zie ook de updates voor meer acties!
Fundraiser organised by:

Corry de Koster namens Hulptroepen Lambert