Feniks - Tayir Alfiniq voor Marokko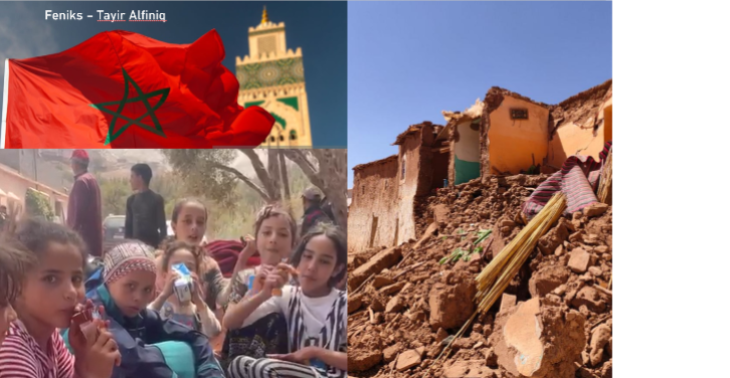 Share this fundraiser via:
Steun voor noodhulp en wederopbouw na aardbeving in Marokko - Soutien pour aide d'urgence ainsi que structurelle au Maroc
Le texte français suit ci-dessous
Mijn naam is Amale Hajji, en ik ben de teamleader. Wat plaatsgevonden heeft in ons geliefde Marokko, raakt ons diep. Veel van onze naasten hebben familie, vrienden en kennissen zitten in Marokko, waardoor dit tastbaar dichtbij is.
De impact is immens en hartverscheurend. Naast de vele doden zijn duizenden mensen zo zwaar getroffen door de aardbevingen dat ze geen onderdak meer hebben en essentiële basisvoorzieningen ontberen. Samen kunnen we steun voorzien voor noodhulpgoederen op dit moment en een meer structurele wederopbouw in de komende maanden en jaren.
Met de ingezamelde fondsen willen we rechtstreeks slachtoffers ter plaatse helpen. Daarnaast steunen we ook gecontroleerde lokale NGO's zodat de hulp zeker bij de getroffenen terecht komt.
Alle beetjes helpen! Iedereen draagt zijn of haar steentje bij naar eigen goeddenken en vermogen. Zelfs het kleinste bedrag kan een groot verschil maken.
Warme en hartelijke dank voor alle steun.
Team Feniks - Tayir Alfiniq
Je m'appelle Amale Hajji et je suis le chef d'équipe. Ce qui s'est passé dans notre cher Maroc nous touche profondément. Beaucoup de nos proches ont de la famille, des amis et des connaissances au Maroc, ce qui rend l'événement très proche.
L'impact est immense et déchirant. Outre les nombreux décès, des milliers de personnes ont été si durement touchées par les tremblements de terre qu'elles n'ont plus d'abri et manquent de services de base essentiels. Ensemble, nous pouvons apporter notre soutien à l'aide d'urgence pour le moment et à la reconstruction structurelle dans les mois et les années à venir.
Avec les fonds collectés, nous visons à aider directement les victimes sur le terrain. En outre, nous soutenons également des ONG locales contrôlées afin que l'aide parvienne à coup sûr aux personnes touchées.
Chaque petit geste compte ! Chacun contribue selon son bon sens et ses capacités. Même le plus petit montant peut faire une grande différence.
Nous vous remercions chaleureusement et du fond du cœur pour votre soutien.
Équipe Phoenix - Tayir Alfiniq
My name is Amale Hajji, and I am the team leader. What took place in our beloved Morocco touches us deeply. Many of our loved ones have family, friends and acquaintances in Morocco, making this tangibly close.
The impact is immense and heartbreaking. In addition to the many deaths, thousands of people have been so badly affected by the earthquakes that they are without shelter and lack essential basic services. Together we can provide support for emergency relief supplies at this time and more structural reconstruction in the months and years to come.
With the funds raised, we aim to directly help victims on the ground. In addition, we also support controlled local NGOs so that aid is sure to reach those affected.
Every little bit helps! Everyone contributes according to his or her own good sense and ability. Even the smallest amount can make a big difference.
Warm and heartfelt thanks for all the support.
Team Phoenix - Tayir Alfiniq
Me llamo Amale Hajji y soy la jefa del equipo. Lo ocurrido en nuestro querido Marruecos nos conmueve profundamente. Muchos de nuestros seres queridos tienen familiares, amigos y conocidos en Marruecos, lo que lo hace tangiblemente cercano.
El impacto es inmenso y desgarrador. Además de las numerosas muertes, miles de personas se han visto tan gravemente afectadas por los terremotos que se encuentran sin refugio y carecen de servicios básicos. Juntos podemos proporcionar ayuda urgente en este momento y reconstrucción estructural en el futuro.
Con los fondos recaudados pretendemos ayudar directamente a las víctimas sobre el terreno. Además, también apoyamos a ONGs locales controladas para que la ayuda llegue con seguridad a los afectados.
Todo ayuda! Cada uno contribuye según su sentido común y su capacidad. Incluso la cantidad más pequeña puede marcar una gran diferencia.
Gracias de corazón por todo el apoyo.
Equipo Phoenix - Tayir Alfiniq
Fundraiser organised for: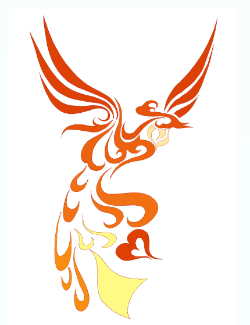 Feniks - Tayir Alfiniq
Fundraiser organised by:
Monique Lefebure