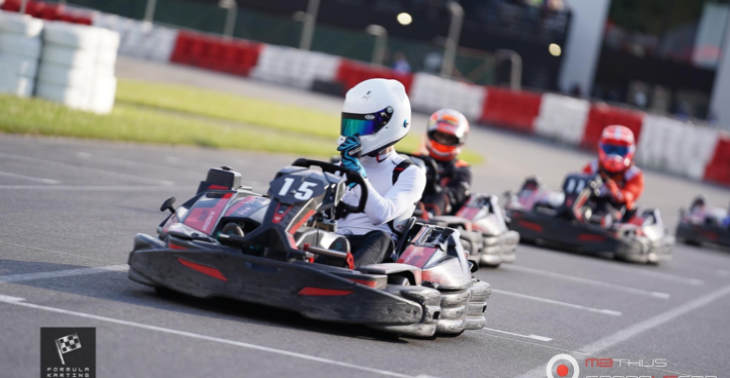 Share this fundraiser via:
Help Jonas om zijn grootste droom waar te maken! Doel: van indoor naar outdoor karting gaan: eigen kart/onderhoud/deelnamen
€0
of
€20,000
raised
Be the first to support this fundraiser!
Jonas is zijn droom beginnen waar te maken op 19jarige leeftijd. Nu kan je misschien wel denken: "oei is dat niet wat laat". Normaal zouden we zeggen "ja!" maar Jonas heeft al lang bewezen dat het nooit te laat is om je dromen achterna te gaan. Hij kent een nieuw circuit direct uit zijn hoofd en groeit bij elke race enorm hard. Hij probeert dan ook elke week te trainen om zijn droom waar te maken. Mensen die in de kart wereld zitten of het kennen, weten dat het een ontzettend dure sport is. Momenteel rijd Jonas indoor. Sinds hij van het outdoor karten heeft geproefd zou hij graag vanaf volgend jaar beginnen op de outdoor tracks van België en omstreken. Maar deze droom is duur: een eige kart/ onderhoud van de kart/ inschrijving bij de wedstrijden/ trainingssessie/ …. en dit is moeilijk te onderhouden met 1 loon.
Fundraiser organised by:
Sophie Libotte
Be the first to support this fundraiser!
Show all donations