Benefietavond Insblau: 'Iedere vogel prijst zijn nest'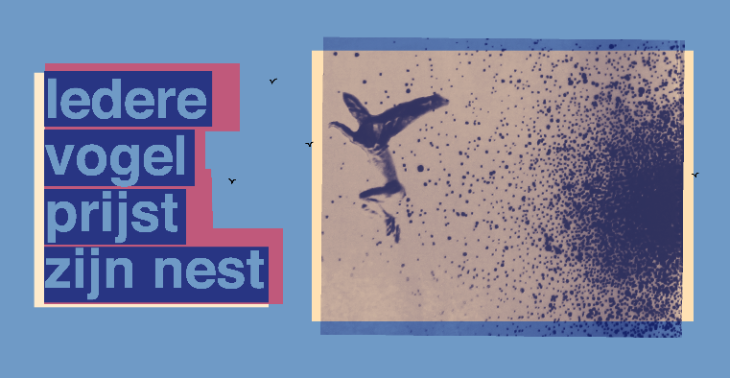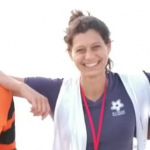 Share this fundraiser via:
DONATIE WINACTIE voor STICHTING BOOTVLUCHTELING Noodhulp voor vluchtelingen op Lesbos
DONATION ACTION with PRIZES for BOAT REFUGEE FOUNDATION
Emergency help for refugees on Lesvos
There are still thousands of people stuck in an overcrowded camp on Lesvos. Boat Refugee Foundation wants to make a difference in the places where that is most sorely needed. With the help of volunteers, they offer practical and immediate emergency relief for refugees. Boat Refugee Foundation takes action for medical and psychosocial care and more fair asylum policies.
The foundation also arranges for the supply of important goods. Cold winter on the way? For a donation of just €15 euros, one family has hot water bottles. For €30, two families have hot water bottles. It can be that simple. For you, a small donation. For a family in the camp on Lesvos, a great comfort to get them through the winter.
Will you help us make our charity theater show possible?
With our charity show 'Every bird cherishes their nest' we are collecting funds for Boat Refugee Foundation. On March 13th 2022 in theater Ins Blau in Leiden, we celebrate the beautiful initiatives that people can undertake when they band together. With each other, for each other. It will be a wonderful night of dance, music and circusacts.
To help make this night possible, we need your help. We pay the technicians and the music rights, and everything we have left over after our costs, will go straight to Boat Refugee Foundation, and with that, to offering emergency relief to the refugees on Lesvos that need this help so badly. To thank you for your donation, you get a chance to win great prizes.
You're always in the running for the following prizes:
A beautiful bouquet of flowers from Happy Flower (3)
A tote bag of Boat Refugee Foundation (5)
Homemade baked goods, your choice of the following: lemon cake, carrot cake, date fudge, or Greek walnut cake (25)
With a donation of €25 or more, you may win one of the following prizes. Leave your email address or send an email to benefietinsblau1101@gmail.com to let us know which prize you want to contend for.
A 3 month sports membership at the USC Leiden
A workshop aerial silks of 1,5 hours, for 10 participants
A Thai massage for 60min (3)
A course in creative writing, academic writing, or writing poetry, for 5-10 participants
A surprise dinner: we cook a delicious three-course dinner on a night of your choosing to be enjoyed at your own home, for 2-6 people.
Do you prefer English? →click on 'Engels'
Nog steeds zitten duizenden mensen vast in een overvol kamp op Lesbos. Stichting Bootvluchteling wil een verschil maken op de plekken waar dat het hardste nodig is. Met vrijwilligers bieden zij concrete, praktische noodhulp aan mensen op de vlucht. Stichting Bootvluchteling komt in actie voor medische en psychosociale zorg én een eerlijker asielbeleid.
Ook zorgt de stichting dat belangrijke goederen worden geleverd. Koude winter in aantocht? Voor een donatie van €15,- euro heeft één gezin kruiken. Voor een donatie van €30,- hebben twee gezinnen kruiken. Zo simpel kan het zijn. Voor jou een kleine donatie. Voor een gezin in het kamp op Lesbos behaaglijk de winter door.
Maak jij onze benefietavond mede mogelijk?
Met de benefietavond 'Elke vogel prijst zijn nest' zamelen wij geld in voor Stichting Bootvluchteling. Op 13 maart 2022 vieren wij in theater Ins Blau de mooie initiatieven die kunnen ontstaan als mensen samenkomen. Met elkaar, voor elkaar. Het wordt een mooie avond van dans, muziek en circusacts.
Om deze avond mogelijk te maken, hebben wij jouw hulp nodig. We betalen de technici en de muziekrechten, en alles wat daarna over is, gaat naar Stichting Bootvluchteling voor noodhulp die mensen op de vlucht op Lesbos zo hard nodig hebben. Als dank voor je donatie, maak je kans op mooie prijzen.
Je maakt altijd kans op de volgende prijzen:
Een mooi boeket bloemen van Happy Flower (3x)
Een tote bag van Stichting Bootvluchteling (5x)
Huisgemaakt gebak, keuze uit brownies, citroencake, worteltaart, dadel fudge, of Griekse walnotentaart (25x)
Bij donaties van €25 of meer maak je kans op een van de volgende prijzen. Geef hiervoor je e-mail op of mail naar benefietinsblau1101@gmail.com om op te geven op welke prijs je kans wil maken.
Een sportabonnement van 3 maanden bij het USC Leiden
Een workshop aerial silks van 1,5 uur, voor 10 personen
Een Thaise massage 60 min (3x)
Een cursus creatief, academisch of poëzie schrijven voor 5-10 personen
Een verassingsdiner: wij koken voor bij u thuis een heerlijk driegangendiner op een avond naar keuze, voor 2-6 personen
Fundraiser organised by:

Nora Farih