Support AutoWiki Foundation, the online database of individual cars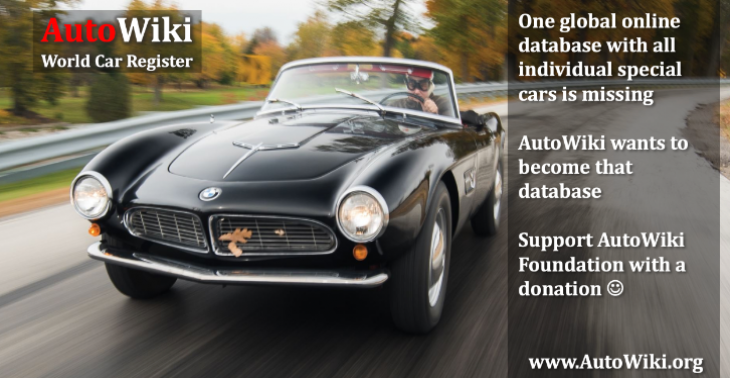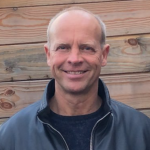 One global online database with data of individual special cars together is missing. AutoWiki wants to become that database.
€ 0
van
€ 50.000
ingezameld

Wees de eerste om deze actie te steunen!
Dear car friend,
Last year I took the initiative to set up www.AutoWiki.org.
It is a unique site where digital archives are created of individual cars based on their VIN/chassis number.
Specs, history, odometer readings, sales prices, photos (of events, restorations, etc.), documents (maintenance receipts), videos, etc. are recorded.
As with Wikipedia, the content is provided by visitors. Because (former) owners, enthusiasts, spotters, etc. can add information and photos, the archives become more and more complete over time and the history of a car will never be lost.
Owner Groups
Not only all cars are brought together, also their owners. Owners can - if they wish - sign up for the internal brand and model 'Owner Groups'. They can maintain contact with each other about car problems, parts, restorations, etc.
Beta version website online
The beta version of the site, which has been in the works for almost a year, has recently gone live. During construction, many new ideas have emerged and plans have been made for new features, which will be added in the coming year.
In addition, the front of the website will be improved and professionalised.
Costs of further development
AutoWiki.org is part of the non-profit AutoWiki Foundation and depends on donations. The costs to date have been fully borne by the undersigned.
The platform is now so extensive and the costs are increasing that I would like to call in the help of all car-loving enthusiasts.
The AutoWiki Foundation itself has set up the Founding Donators Program with the aim of attracting a number of major sponsors (for more information see www.autowiki.org)
Support campaign
To support this I have set up this campaign, aimed at everyone who thinks AutoWiki is a great initiative.
I hope that they will contribute to help me form the cradle of the future 'Wikipedia of the car world'.
The aim is to raise €50,000 in this way. In return, all donors are included in the 'Donators Club', they receive a mention on the AutoWiki website (personally, as a company, or anonymously) and they are invited to all AutoWiki events and car rallies. The first AutoWiki Rally is on June 17, 2022 :-)
I hope you want to help too!
On behalf of the AutoWiki Foundation and all car enthusiasts in the world, thank you in advance!
Lodewijk Beijst
Founder AutoWiki Foundation
PS:
-After your donation you will receive an email to specify your listing preferences.
-Every euro donated will be spent on the development of the AutoWiki.org platform.
-All functions within the AutoWiki Foundation are unpaid until at least 2024.
-The AutoWiki Foundation is financially sound and has no loans and/or other financial obligations.
-AutoWiki strives for ANBI status, but does not yet have it for the year 2022, the application is ongoing.
Actie georganiseerd voor: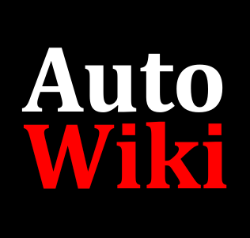 Stichting AutoWiki
Stichting AutoWiki faciliteert de website www.autowiki.org. Op deze site worden digitale archieven van individuele auto's op basis van hun VIN/ chassisnummer vastgelegd.
Auto's en informatie over auto's wordt door bezoekers van de site toegevoegd en gemonitord. Iedereen is welkom om zijn eigen auto, of andere auto's waarvan hij/zij kennis heeft aan de website toe te voegen.
Doel van AutoWiki is om de Wikipedia van de mondiale autowereld te worden, waar men te rade kan gaan, als men informatie over een auto zoekt.
Bestuur
Het bestuur van de stichting wordt gevormd door initiatiefnemer/ oprichter Lodewijk Beijst, die voorzitter is. In 2022/2023 zal het bestuur uitgebreid worden. Bestuursfuncties zijn onbezoldigd.
Raad van Advies
AutoWiki heeft een Raad van Advies die periodiek om advies wordt gevraagd met betrekking tot de ontwikkeling van het platform.
Leden zijn personen die een belangrijke bijdrage aan AutoWiki kunnen leveren op het gebied van: auto's, IT, financieel en/of juridisch advies etc.
Leden worden door het bestuur van de stichting gevraagd.
Financiële garanties
Tot op heden zijn alle kosten van AutoWiki door initiatiefnemer/ oprichter privé gedragen. Stichting AutoWiki heeft geen openstaande rekeningen, geen schulden, geen leningen en ook geen andere financiële verplichtingen.
Alle donaties die door Stichting AutoWiki worden ontvangen zullen voor 100% worden besteed aan de ontwikkeling van het AutoWiki platform.
Actie georganiseerd door:

Lodewijk Beijst
€ 0
van
€ 50.000
ingezameld

Wees de eerste om deze actie te steunen!
Toon alle donaties
Website widget
Voeg een donatieknop van deze actie toe aan een website of blog