Steun mijn 5 jaar onschuldig in Cambodia opgesloten zoon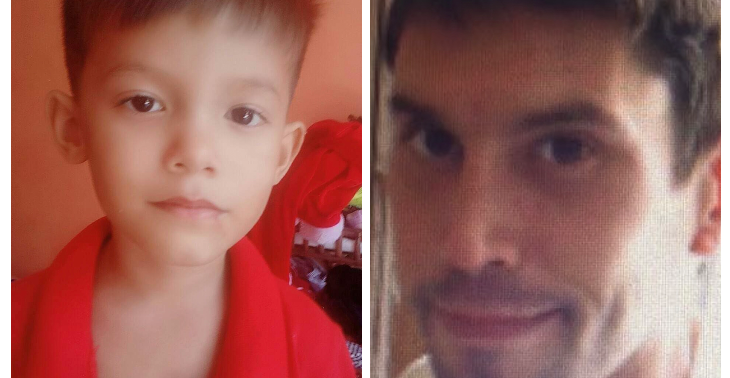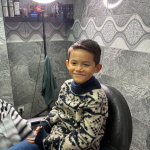 Graag hulp bij de oplopende gerechtskosten, de ondersteuning van zijn gezin en het verzachten van het onmenselijk cel regime
€ 0
van
€ 50.000
ingezameld
Tanguy Taller slaapt al ruim 4,5 jaar op een betonnen richel in een overvolle, rumoerige, hete Cambodjaanse cel. De stokslagen zijn na tussenkomst van onze consul achterwege gebleven, maar op een handjevol rijst en een kommetje komkommer soep overleef je niet. Hij werd onder druk van de echte opdrachtgever door een drugssmokkelaar beschuldigd de traffic te hebben georganiseerd. Hoewel die valse verklaring op het moment dat de organisator op de Filipijnen voor gelijkaardige feiten werd gevat weer werd ingetrokken, blijft het Cambodjaanse gerecht bij het oorspronkelijke verdict " levenslange gevangenisstraf " Geen enkel bewijs van schuld, maar de beklaagde kan zijn onschuld niet bewijzen. Alle rechtsregels worden dus met de voeten getreden teneinde een "symbooldossier" ter demonstratie van de harde Cambodjaanse aanpak van drugs gerelateerde misdaden niet te moeten opgeven en de eigen fouten van politie en rechtbanken niet te moeten toegeven.
Onze regering komt in tegenstelling tot de zaak Olivier Vandecasteele niet tussenbeide in een soeverein land, hoewel het ook hier duidelijk gaat om een schijnproces met een blinde, dove en overgecorrumpeerde Cambodjaanse Vrouwe Justitia.
Bovendien heeft Tanguy een Cambodjaanse vriendin, zelf een wees en dus zonder sociaal vangnet, en een 5 jarig zoontje die volledig van hem ( en dus nu van ons) afhangen.
We kunnen de hoog oplopende gerechtskosten, de kosten voor een wat leefbaar gevangenisregime en voor het onderhoud van Tanguy's gezin nog moeilijk verder alleen aan en vragen hierbij om uw steun.
Hartelijke dank, zeker ook namens Tanguy, Alein en Elon.
Tanguy Taller dort depuis plus de 4 ans et demi sur un rebord de béton dans une cellule cambodgienne surpeuplée, bruyante et chaude. La bastonnade a été abandonnée suite à l'intervention de notre consul, mais on ne survit pas avec une poignée de riz et un bol de soupe au concombre. Sous la pression du vrai directeur, il a été accusé par un trafiquant de drogue d'organiser le trafic. Bien que cette fausse déclaration ait été rétractée dès que l'organisateur a été arrêté aux Philippines pour des faits similaires, le tribunal cambodgien s'en tient au verdict initial " prison à vie " Aucune preuve de culpabilité, mais l'accusé ne peut prouver son innocence. Toutes les règles juridiques sont ainsi bafouées pour ne pas avoir à abandonner un "cas symbolique" démontrant la fermeté du Cambodge face aux crimes liés à la drogue et pour ne pas admettre ses propres erreurs de la part de la police et de la justice.
Contrairement à l'affaire Olivier Vandecasteele, notre gouvernement n'intervient pas dans un pays souverain, même s'il s'agit manifestement d'un simulacre de procès avec une Lady Justice cambodgienne aveugle, sourde et corrompue.
De plus, Tanguy a une compagne cambodgienne, elle-même orpheline et donc sans filet social, et un fils de 5 ans qui dépendent entièrement de lui (et donc maintenant de nous).
Nous pouvons difficilement continuer à faire face seuls à l'explosion des frais de justice, au coût d'un régime carcéral quelque peu vivable et à l'entretien de la famille de Tanguy et nous vous demandons donc votre soutien.
Merci beaucoup, surtout au nom de Tanguy, Alein et Elon.
CAMBODIAN JUSTICE = CHINESE DEMOCRACY
Innocent young father more than 4 years in a distressingovercrowded Cambodian prison
Until recently we -the parents of Tanguy Taller- did not want to interfere with the juridical procedures and put our trust in Justice to make it proceed in all serenity.

However, it takes a lot of time in order to get justice done for an innocent man with a child of 5 that he doesn't see and a wife which he can't take care of.

As the Supreme Court made a clear communication more than 2 years ago that there was no evidence at all in the case of Tanguy Taller, we hoped that after the hearings of the Appeal Court Tanguy Taller would be a free man.
Instead, the Appeal Court decided that the police should have the chance to build up a case against Tanguy Taller and look for evidence.
This after more than 3 years imprisonment.

The whole story in short:

Tanguy was convicted to a lifelong imprisonment by Municipal Court in a judgement in absentia because of a declaration of a fellow Belgian citizen -David Catry- who was caught in the act of smuggling cocaine into Cambodia on 10/1/2018.
This David Catry declared that the whole trip to Brazil was paid by his business partner David Dewolf, but that Tanguy Taller organized the smuggling of the drugs and that David Dewolf had nothing else to do with the case.

Any good investigator should have looked in the direction where the money came from, but instead they looked for Tanguy Taller.
It did not come to their mind that David Catry made a false accusation so that his partner could escape out of Cambodia, which he did the very next day.
David Catry was forced by David Dewolf to make this kind of declaration if his "mission" would fail because the latter threatened to hurt his mother in Belgium otherwise.
When the police did not find Tanguy Taller at the address David Catry had given them, they concluded that he fled.
It did not come to their mind that he might have simply moved. He had a new address nearby the hospital because it was clear that his wife would give birth to a baby only by caesarian and he wanted to be near the hospital.
The police could have gone to ask the honorary consul to find a Belgian citizen.
Tanguy had to see the honorary consul a few times in order to get paperwork done, which is strange when you are "on the run".
He was unaware of the accusations against him and of the lawsuit and continued to live free in Phnom Penh.
He was never "under the radar" as was suggested in earlier articles In the Khmer Times and was arrested on 5/10/2018 when he wanted to renew his visa at the Vietnamese border.

When David Catry finally withdrew his false declaration and explained why he misled the police and the court and when it was obvious that Tanguy was never "on the run" or "living under the radar" it was clear that there was no single evidence against Tanguy Taller, as pointed out by the Supreme Court.

But instead of freeing an innocent man who is now wrongly in prison for more than 4years, the "bad joke from Cambodian law "continues.

There were no additional findings by the police (which is not surprising given that T. Taller had nothing to do with the trafficking of drugs), but the Appeal Court maintained the original sentence (lifelong imprisonment and a fine of 20000$)

And the Supreme Court recently pointed out that there was no additional proof that Tanguy Taller was not involved, so there is no need to withdraw the original sentence.
In Europe, one is presumed to be innocent until proven guilty.
Here they found someone guilty on the ground of just 1 accusation, without any evidence.
The international law principles are reversed: we find you guilty unless you can prove your innocence.

And nobody wants to admit that they made a mistake: certainly not the President of the Appeal Court, who is the same judge that sentenced Tanguy Taller to a lifelong imprisonment in the Municipal Court.

Or the whole thing is political and nobody dares to release a prisoner who is related to a drug case, even when he is innocent….
A country can certainly have a severe drug-policy, but it should not punish innocent people!!

One should only read the tendentious articles in the Khmer Times to know that the regime is apparently directing both media and justice.
The Tanguy Taller case was not sent back to the Appeal Court because of some "technicalities", but because the Supreme Court found that all allegations against the suspect weretotally baseless.

Very surprising that a year later, without any new findings, SC declares T. Taller guilty.
The first (false) declaration is the only "fact" taken in account.

Withdrawing this declaration and explaining why you did it, with apologies to both police and justice (which unfortunately David Catry cannot repeat in person because he died in prison 10 months ago) is not accepted.

Threats and pressure by the real organizer: not proven, not accepted.

Declarations of "fellow"-prisoners to support the real history as told by David Catry: not accepted.

David Catry's mother stating that her son told her that Tanguy had nothing to do with the case and that she was personally threatened at her home by the real organizer David Dewolf: not accepted.
(A mother that loses her son in prison will certainly not exculpate any person that was really involved)

It is clear that justice will never be done in this case in Cambodia.
Linda Opsomer & Yves Rasquin
Actie georganiseerd voor:
Steunactie voor zoon die bijna 5 jaar in Cambodjaanse gevangenis zit
Mijn zoon is 5 jaar geleden opgepakt geweest in Cambodia na een valse verklaring ove een drug trafiek. Die verklaring is later terug ingetrokken door die persoon had schrik van de echte opdrachtgever. Nu is het zo dat ze het daar niet geloven. En blijft hij daar zitten in een blok met veel te veel gevangenen hij zelf slaap op een betonb'ok maat de cambodianen moet lepeltje lepeltje slapen omdat er geen plaats genoeg is. AUB mensen daar gaat alles om geld we starten dit om voor hem .
Actie georganiseerd door:

Linda Opsomer
€ 0
van
€ 50.000
ingezameld
Website widget
Voeg een donatieknop van deze actie toe aan een website of blog