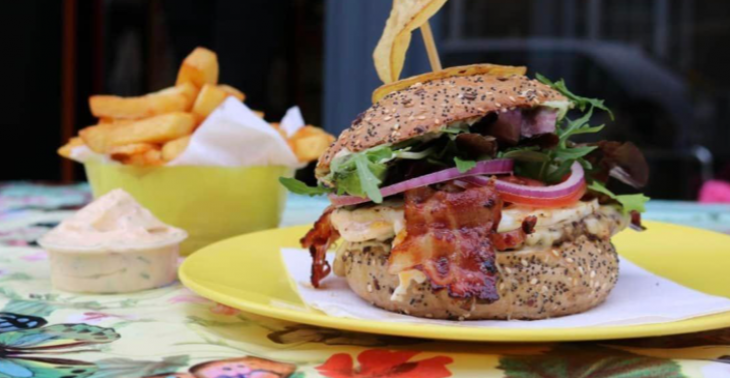 Share this fundraiser via:
Red 2 zakens met veel Potentie
€0
of
€100,000
raised
Be the first to support this fundraiser!
Ik heb deze actie gestart om mijn vriendin te helpen die veel te verduren heeft gehad. zij heeft 2 mooie Hamburgerzaken uit het niets opgestart die de Corona crisis net overleefd hebben .Maar de laatste 6 maanden heeft ze het heel hard te verduren gehad haar vader was plotseling doodziek die nog maar 6maanden te leven had. zij en haar man hebben 2 kindjes en ze was nog eens hoogzwanger . Ze heeft haar vader in alle mogelijke ziekenhuizen gebracht om hem te kunnen redden wat haar financieel veel gekost heeft toch mocht het niet baten na 6maanden is hij overleden aan ademhalingsproblemen dat ze nooit achterhaald hebben waarvan dit juist de oorzaak was . Zij is bevallen wanneer haar papa nog 3 maand te leven had. en heeft hem op zn laatste dagen zijn laatste wens vervuld ,hem gebracht naar zijn geboorteland Italië waar hij de dag na aankomst in een coma beland is en dan na een week gestorven is. Waar ze ook zijn begrafenis verzorgd heeft . De papa was 62 jaar en zij hadden een heel goeie band . Ze is nog altijd in diepe rouw en erbovenop nog eens de oorlog crisis die toeslaat . ik hoop haar hier beetje verder te kunnen helpen omdat zij altijd klaarstaat voor iedereen en om iedereen te helpen maar nu is het zij zelf die alle hulp kan gebruiken . Ze heeft nu 3 prachtige kinderen en opnieuw zwanger
Fundraiser organised by:
Anoniem Anoniem
Be the first to support this fundraiser!
Show all donations