Hoge restschuld door ex-partner in schuldsanering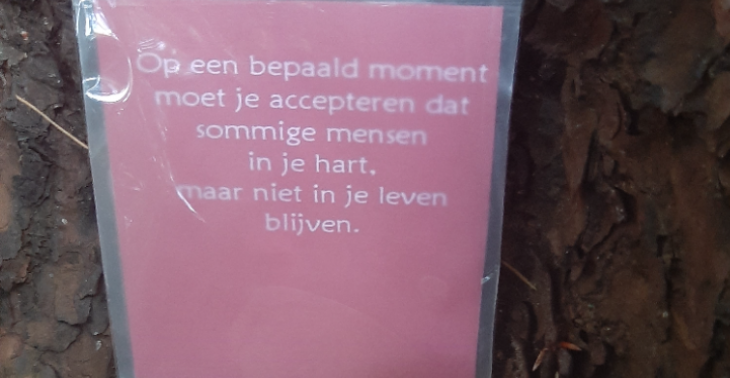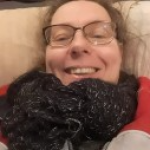 Share this fundraiser via:
Klein maar onoverbrugbaar bedrag nodig om hoge restschuld doorlopend krediet af te kunnen betalen.
Beste Lezers,
Ik ben Anne-Marie, een vrouw van 56. Ik ben in 2019 gescheiden. Dat jaar was een jaar van keuzes maken voor mijzelf. Ik ben daar trots op. Ik ben dat jaar uit de sekte van Jehovah's Getuigen gestapt, gescheiden en uit de kast gekomen.
Er was echter 1 minpunt. Wij hadden een lening lopen, in de vorm van een doorlopende krediet. Wel in het echtscheidingsconvernant afgesproken dat we ieder de helft zouden betalen. Volgende stap die we wilde maken was de lening te splitsen. Maar daar ging het mis. Helaas kan een rechter wel wat besluiten, maar banken zijn niet verplicht mee te werken. De lening kon niet worden gesplitst omdat mijn ex-partner niet voldoende inkomen had, in zijn nieuwe situatie. Ik wel. Maar daardoor ging het niet door. Gevolg dat ex-partner mij maandelijks betaalde.
Dit stopte vorige maand, omdat hij in de schuldsanering is gekomen. Nu wordt de lening meegenomen in de schuldsanering voor €1000,- aan kwijtschelding. Het restbedrag komt op mij neer.
Ik ben actief naar oplossingen gaan zoeken. Ik heb ruim aan bezuinigingen in mijn maandelijkse lasten weten te vinden, €160,-. En ik ben op zoek gegaan naar een andere leningverstrekker om een lagere rente te krijgen, en zo ook de doorlopende krediet gelijk af te kunnen betalen. Zodat ik zelf niet in de financiële problemen kom.
Ik vraag nu een bijdrage om het verschil te kunnen overbruggen. Het doorlopende krediet is nu € 19850. Hopelijk gaat er €1000 af dan blijft er 18850 over. Ik heb een offerte van € 16300 binnen gekregen. Bedrag wat ik nodig heb om dit te tackelen is €2550,-
Ik hoop dat u lezer, mij wil helpen.
Update 16 november 2021:
Beste lezers,
Hier een update van mijn kant. Ik kan jullie vertellen dat deze actie heel goed loopt en mij goed op weg helpt. Zoals ik jullie al heb aangegeven ben ikzelf ook bezig om andere wegen nog te bewandelen om ook geld te genereren. Nu heb ik op dat terrein goed nieuws te melden. Ik was in alle stress vergeten dat ik komende maand nog mijn eindejaarsuitkering krijg. Dit bracht mij tot nadenken en ben zo vrij geweest om binnen mijn bedrijf de verantwoordelijke persoon aan te schrijven en te vragen of alvast mijn tot nu toe opgebouwde vakantiegeld ook in december uitgekeerd mag krijgen, nadat ik heb uitgelegd wat de reden is. Ik heb een heel lief en positief antwoord gekregen. Ik krijg zelfs het hele bedrag voorgeschoten. Praktisch betekent dit dat ik zelf nog extra € 2200,- heb gevonden voor het gat te dichten.
Slecht nieuws is er helaas ook. Als ik moet wachten tot het geregeld is vanuit de schuldhulpverlening dan zit ik qua tijd rond volgend jaar september/oktober. Dan is het uit onderhandelen met alle schuldeisers van mijn ex-partners pas w.s. rond. En dat is nog niet eens zeker. Daarnaast is het nog afwachten of de bank wel of niet wil meewerken. Als ik daarop zou wachten zoals zij voorstellen dan 'moet' ik nog bijna een jaar dubbele lasten betalen op de oude wijze. Ik heb besloten dat NIET te doen, want dan kom ik echt in de financiële problemen. Ik heb daarom besloten de hele lening af te betalen.
Dit is mogelijk door jullie donaties. Omdat ik nu zelf ook extra geld heb weten te vinden, heb ik het bedrag wat ik nodig heb verlaagd van de oorspronkelijke € 2450,- naar 1200,- Ik heb nog kleine € 350,- nodig en dan kan ik mijn plan doorvoeren.
Som is: 19850: 16300 van offerte, 2200 van mijzelf, 750 tot nu van donaties ( na aftrek kosten site) nog opgeteld 2 betaaltermijnen 320( rente is al verrekend) Dan blijft er nog een bedrag over van 280
19850-19570= 280
Omdat de site ook kosten in rekening brengt heb ik nog € 350 nodig om dit te kunnen dekken.
Ik hoop dat jullie mij bij het laatste beetje van € 350,- willen helpen!
Tot nu toe iedereen hartelijke dank voor jullie vrijgevigheid uit een oprecht hart.
Hartelijke en dankbare groet,
Anne-Marie
Fundraiser organised by:

Anne-Marie Reijnders