Duofiets voor een fantastische groep mensen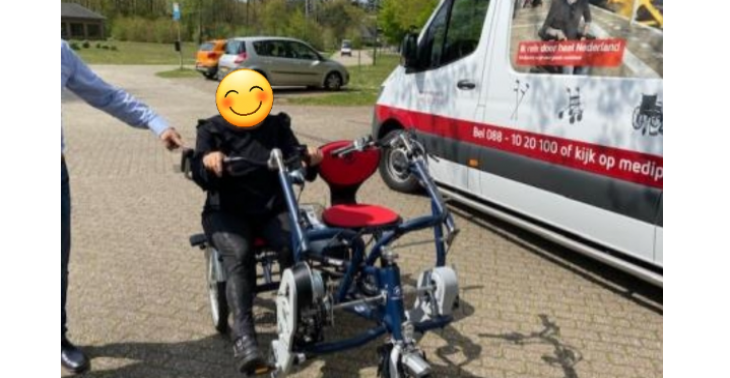 Share this fundraiser via:
Met een duofiets kunnen mijn oom en zijn huisgenoten laagdrempelig genieten van de prachtige omgeving buiten hun terrein.
Voor mijn oom en zijn huisgenoten met een verstandelijke beperking van een woning bij Siza 's Koonings Jaght in Arnhem willen wij graag een duofiets aanschaffen met de nodige aanpassingen.
Het samen kunnen rondrijden op de duofiets geeft erg veel plezier, ontspanning en een één op één momentje voor de cliënten. Als er spanning in de lucht hangt, wat zou het dan fijn zijn om even samen uit de situatie te stappen en het er even uit te fietsen.
De cliënten wonen op een mooi park, maar zien weinig van de buitenwereld. Hoe mooi zou het zijn als begeleiding én familie ook een stukje verder met hen kunnen fietsen. Een frietje eten bij de pitstop, een kopje koffiedrinken bij van der Valk of een pannenkoek eten in Schaarsbergen of gewoon een ritje door de mooie natuur wat de omgeving te bieden heeft.
Zij hebben een proefritje op een duofiets mogen maken en de stralende gezichten van de bewoners spraken boekdelen! Met veel plezier fietsten zij over het terrein, onderweg de andere bewoners en begeleiders begroeten en zwaaien, de wegwijzen: Die kant gaan we op!
De bewoners genieten van de één op één momentjes samen en de stralende gezichten daar genieten wij weer van.
Fundraiser organised by:
Kim van Iperen