CLEAN WATER PROJECT VOOR DORPELINGEN EN KINDEREN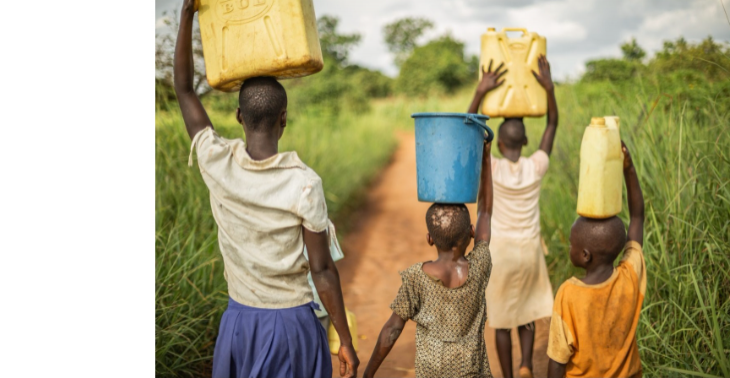 Share this fundraiser via:
Help ons met uw donatie een dorpje te voorzien van zuiver water en een douche ruimte
Als u Zanzibar hoort denkt u meteen aan de prachtige stranden, turquoise water en hakuna matata (geen probleem).
De realiteit in de welke ze leven is onbeschrijfelijk en onaanvaardbaar, samen met mijn echtgenote hebben wij de kans gehad om tijdens ons verblijf in Zanzibar een lokale dorp te bezoeken.
De staat in de welke hun leven is onmenselijk, ze hebben geen water, geen electriciteit, geen wasruimte of toilet en de KINDEREN hun kleren zijn gescheurd.
Deze kleine gemeenschap/ dorpelingen moeten kilometers lopen om water te voorzien, het water is bruin van kleur en stinkt vaak is dat de taak van de kinderen.
Hun wasruimte is een omheining van riet waar ze hun behoeften moeten doen en zich met het vuil water "wassen" van zeep en privacy is geen spraken.
Kleren worden gewassen in vuil water, die ene t-shirt dat ze al jaar en dag aandoen en doorgeven.
Vrouwen en mannen hebben geen privacy bij het wassen en hebben geen ruimte om zich te verzorgen!
Hun huis is gemaakt van modder en hun daken van riet of metalen veroeste platen.
Dit is geen menswaardige woning, zelf een dier zou je er niet in durven zetten.
Toch is dit hun dagelijkse realiteit die ze al jaar en dag kennen.
Dit kunnen wij niet accepteren en hebben initiatief genomen om met betrouwbare organisaties een project te starten.
Ons doel is om een gebouw te bouwen waar er ruimte is voor 5 douche cabinnes elk met een gescheiden wand en deur zodat elke gezin zich in alle privacy kan wassen en verzorgen.
Er zal ook een voorziening zijn om hun kleren te wassen.
De bedoeling is ook om elk gezin te voorzien van nieuwe kleding en alle benodigdheden om er hygiënisch bij te lopen.
Hoe gaan we te werk;
Graven voor een zuivere waterput met leidingen aangestuurd door electrische pomp systeem (Zonne energie)
Gebouw bouwen met douche cabines met gescheiden wand en deur.
In het gebouw komt er een toilet ruimte
Aan zijkant van het gebouw een wasruimte om kleren deftig te wassen en te drogen
Als onze inzameling een succes wordt zullen wij ons tegelijkertijd focussen op nieuwe kledij voor de kinderen en ouders alsook schoolmateriaal.
Wij geloven dat elke mens het recht heeft op zuiver water en hygiëne.

Samen tegen onrecht van kinderen
-------------------
Lorsque vous entendez Zanzibar, vous pensez immédiatement aux belles plages, à l'eau turquoise et au hakuna matata (pas de problème).
La réalité dans laquelle ils vivent est indescriptible et inacceptable, avec mes maris, nous avons eu la chance de visiter un village local lors de notre séjour à Zanzibar.
L'état de leur vie est inhumain, ils n'ont ni eau, ni électricité, ni toilettes ni toilettes et les vêtements des ENFANTS sont déchirés.
Cette petite communauté / villageois doivent parcourir des kilomètres pour s'approvisionner en eau, l'eau est de couleur brune et souvent malodorante, c'est la tâche des enfants.
Leur salle de bain est une clôture de roseau où ils doivent faire leurs besoins et se « laver » avec l'eau sale du savon et l'intimité est hors de question.
Les vêtements sont lavés à l'eau sale, ce t-shirt qu'ils portent et qu'ils transmettent depuis des années.
Les femmes et les hommes n'ont aucune intimité lorsqu'ils se lavent et n'ont pas d'espace pour se toiletter !
Leur maison est faite de boue et leurs toits de chaume de tôles rouillées.
Ce n'est pas une maison digne, vous n'oseriez même pas y mettre un animal.
C'est pourtant leur réalité quotidienne qu'ils connaissent depuis des années.
Nous ne pouvons pas accepter cela et avons pris l'initiative de démarrer un projet avec des organisations fiables.
Notre objectif est de construire un bâtiment où il y a 5 cabines de douche, chacune avec un mur séparé, afin que chaque famille puisse se laver et prendre soin d'elle en toute intimité.
Il y aura également une installation pour laver leurs vêtements.
L'intention est également de fournir à chaque famille de nouveaux vêtements et tout le nécessaire pour marcher de manière hygiénique.
Comment nous procédons;
Creuser un puits avec des tuyaux contrôlés par un système de pompe électrique (énergie solaire)
Immeuble avec cabines de douche avec mur et porte séparés.
Il y aura une salle de toilette dans le bâtiment
Sur le côté du bâtiment une buanderie pour bien laver et sécher les vêtements
Si notre collection est un succès nous récupérons nos trucs sur les nouvelles collections et l'école des parents.
Nous croyons que les gens ont droit à l'eau pure et à l'hygiène.

Ensemble contre l'injustice des enfants
---------------------------------
.When you hear Zanzibar you immediately think of the beautiful beaches, turquoise water and hakuna matata (no problem).
The reality in which they live is indescribable and unacceptable, together with my husbands we had the chance to visit a local village during our stay in Zanzibar.
The state in which their lives are inhumane, they have no water, no electricity, no washroom of toilet and the CHILDREN's clothes are torn.
This small community / villagers have to walk for miles to provide water, the water is brown in color and often smelly, that is the task of the children.
Their washroom is a reed fence where they have to do their needs and "wash" themselves with the dirty water of soap and privacy is out of the question.
Clothes are washed in dirty water, that one t-shirt they've been wearing and passing on for years.
Women and men have no privacy when washing and have no space to groom themselves!
Their house is made of mud and their thatched roofs of rusted metal sheets.
This is not a dignified home, you wouldn't even dare to put an animal in it.
Yet this is their daily reality that they have known for years.
We cannot accept this and have taken the initiative to start a project with reliable organizations.
Our goal is to build a building where there are 5 shower cabins, each with a separate wall, so that every family can wash and take care of themselves in privacy.
There will also be a facility to wash their clothes.
The intention is also to provide every family with new clothes and all the necessities to walk hygienically.
How do we proceed;
Digging for a well with pipes controlled by an electric pump system (Solar energy)
Building building with shower cubicles with separated wall and door.
There will be a toilet room in the building
On the side of the building a laundry room to properly wash and dry clothes
If our collection is a success we get our stuff on new collections and parents school.
We believe that people have the right to pure water and hygiene.

Together against injustice of children and human.
Fundraiser organised by:
Annas Akoudad