Beter onderwijs voor kinderen in Oeganda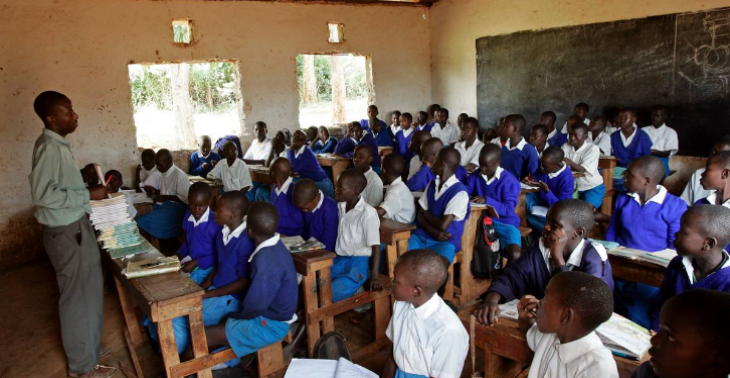 Share this fundraiser via:
Als school word er ieder jaar een actie gestart voor beter onderwijs in Oeganda door Zoa
€0
of
€800
raised
Be the first to support this fundraiser!
Als school (Driestar College) wordt er ieder jaar een actie gestart voor beter onderwijs in Uganda.
Na een paar stukken gelezen te hebben en wat filmpjes te hebben gezien ben ik erg geraakt over het onderwijs in Uganda, waarbij sommigen kinderen wel een uur lopen om naar school te gaan en dan nog geen eens goed onderwijs krijgen door een leraar die een studie heeft gedaan. Daarom wil de organisatie Zoa helpen om leraren daar een goede studie te geven, zodat kinderen in Uganda ook een betere toekomst kunnen hebben net als ons.
Ter informatie:
Afgelopen jaren zijn door de oorlog in Zuid-Sudan meer dan 1 miljoen mensen naar Uganda gevlucht, Zij worden opgevangen, maar het leven is er niet makkelijk. Ook de coronacrisis had enorme impact. Vanaf maart 2022 gingen in het hele land de scholen dicht door de coronacrisis. Dit heeft enorme impact gehad voor onderwijs aan kinderen uit Uganda en Zuid-Sudan.
Sinds januari 2022 zijn de scholen weer open, maar de leerachterstanden zijn groot en de leesvaardigheid in Uganda neemt af. Zoa zet zich in om de kwaliteit van het onderwijs te verbeteren, door leraren op te leiden en lesmethodes aan te bieden. Binnen het project wat Driestar sponsort, worden 13.629 leerlingen bereikt op 15 verschillende basisscholen in de West-Nile. Op deze manier zorgen we voor een betere toekomst voor Zuid-Sudanese en Ugandese kinderen in Uganda!
Helpt u mee door te sponsoren?
Voor bijvoorbeeld 40 euro kan een kind in Uganda een jaar lang naar school.

Alvast bedankt!

Helpt u mee? Via deze link https://mii.io/c/zoa-driestar?p=48202201

Fundraiser organised by:
Hanne Verschoor
Be the first to support this fundraiser!
Show all donations